Submitted by gagandeep on Sat, 05/11/2019 - 11:54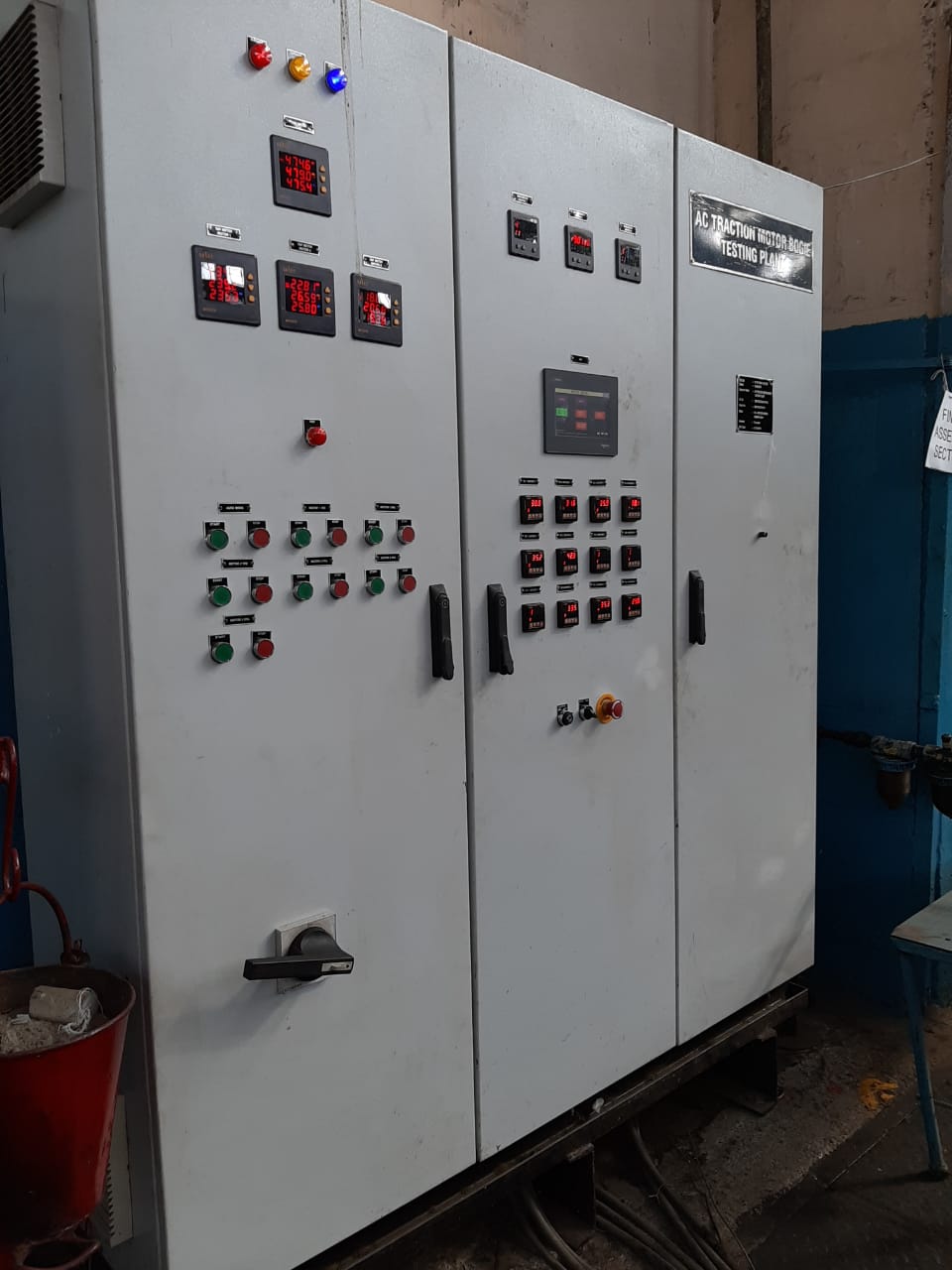 Keywords for search(use comma / separator):
Bogie, Testing, Traction, Motor, Electronic Data Recording, Run Test
Location, Zonal Railway/Division/Units where used :
Contact Person:
Sh.Arvind Dutta/Dy.CME/Loco,DMW/Patiala
Where can it be used:
Used for the Run Test of all the three Motorised wheel sets of WAP7/WAG9 Bogies and MWSs at a time at 500 rpm i.e. at 100-150 kmph train speed. 
Brief description:
The AC Traction Motor bogie testing plant is a unique plant used to carry out the run test of 03 nos separate wheel sets or one complete motorised bogie  (i.e. all the 03 wheel sets), at a time. This is the only plant of its type throughout Indian Railways. It has a feature of Electronic Data Recording and provides continuous Digital Display of Temperature, RPM, Voltage & Current.
Benefits of the Plant
100% MWSs and bogies are tested prior to despatch for Optimum Reliability.
Testing Data is recorded in Electronic form, which can be seen at any point of time in case of any problem.
Download resources in PDF: