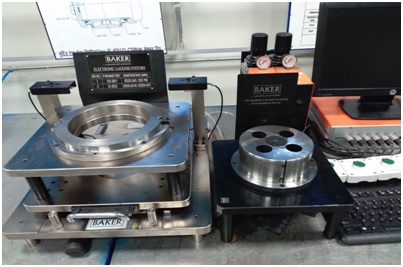 Keywords for search(use comma / separator):
Resources Available:
The Cartridge Taper Roller Bearing Section is the one of the momentous part of the Wagon Overhauling. The section was set up in 2010 for the overhauling of Cartridge Taper Roller Bearings with an initial capacity of 80 CTRB per month. Over the period of time the section has witnessed many technological challenges and has grown up significantly up to 700 CTRB per month by 2018. It was only the beginning of this progressive journey and there were still many challenges to touch the new heights.
CTRB is one of the crucial part of rolling stock that plays a vital role for its smooth, convenient and safe running. Bearing works as an anti frictional element and reduces frictional losses, heat produced and improves service life of Rolling Stock. Proper up – keeping and maintenance of bearings is necessary to ensure reliability and availability of rolling stock. The failure of bearings has a great impact on the reliability of the freight &coaching stock. Considering this importance, North Western Railway has assigned an important responsibility to Bikaner Workshop for developing the CTRB Section as "center for excellence". 
With the new phase of revamping, the CTRB Section has been constructed centrally and well connected with other sections such that inward and outward flow of material is smooth without any bottlenecks. It is well equipped, air conditioned, checkered iron plate floor, dust proof section thus providing a healthy working environment for staff and material. The section consists of two sub-sections, A dismounting & cleaning Section and inspection & overhauling section. The inspection and overhauling section is designed on product flow basis where all the parts of CTRB are assembled in a uniform pattern. This optimises the overall process & avoids cumbersome nature of work and also helps in better monitoring.
The overhauling activities of CTRB Section are carried out by the well qualified and experienced team of technicians under the supervision of SSE in-charge and overall guidance of AWM and CWM of Bikaner Workshop.