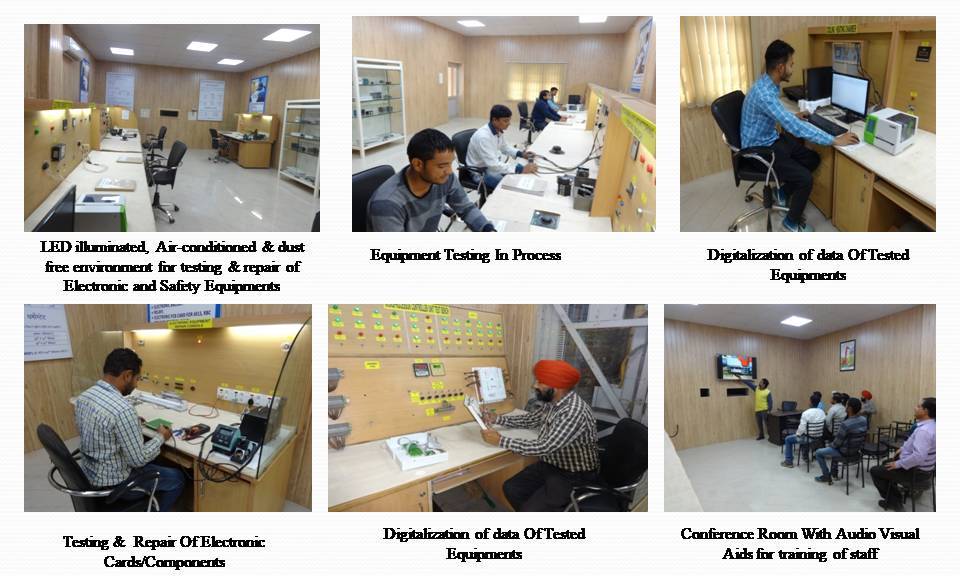 Keywords for search(use comma / separator):
Electronic Testing Lab for LHB AC
Where is it:
Carriage and Wagon Repair Workshop, Jagadhri
Resources Available:
Electronic Testing Lab for LHB AC
Facilities Available:
Air-conditioned and dust-free environment
LED lights for better illumination
Automation of OHP testing data storage
Best in class soldering & desoldering station for PCB repair
Signal Simulation facility for testing of RMPU microprocessor as per actual coach conditions
Testing & repair of Microprocessor controllers of LHB AC RMPUs
Testing & repair of Regulated & Emergency battery chargers
Testing of Thermal sensors associated with LHB AC RMPUs
Testing & calibration of Protection devices such as thermal overload relays, MMR, timer switches, overheat protectors, etc. used in AC coaches.
Audio-visual training aids for Training of staff
QR code system started on the Microprocessor controller and HT/LT MMR equipment. This will help in easily traceability by using smartphone.
Display cabinets with cut sections of different sub-assembly installed.