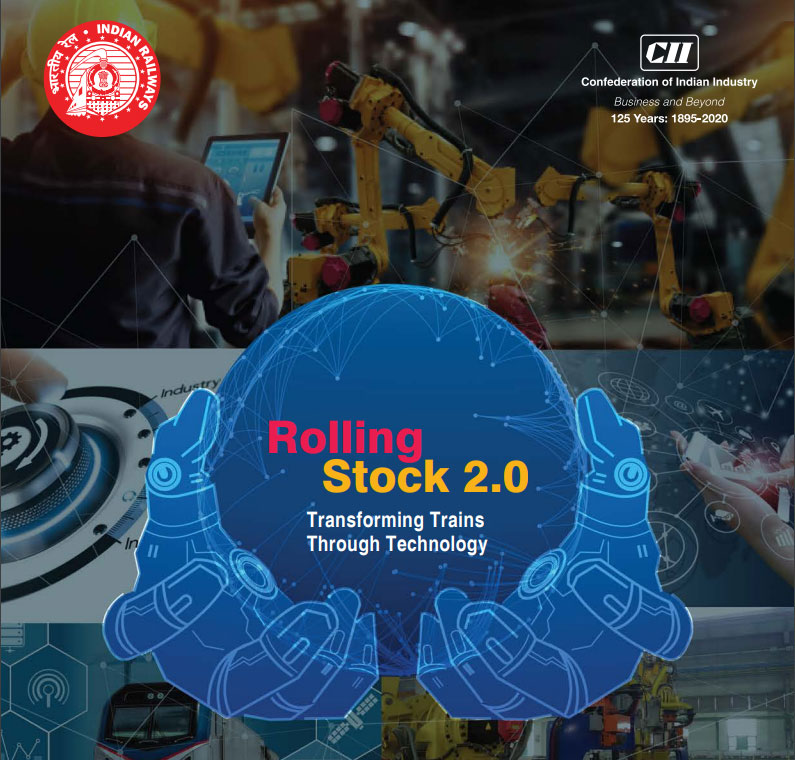 Brief Description:
The Indian Railways together with CII have conducted a Seminar cum Exhibition "Indian Railways: Industrial Automation in a Connected World - Transformation of Trains through Technology" on 07.01.2020.
The seminar cum exhibition was planned and executed with an aim to share the developments made by of the Rolling Stock Department in the last one year. The aim was to share the vision and road ahead - including projects executed, projects in the pipeline and focus areas - with existing and potential industry partners.
The event received an overwhelming response and was very well received.
Information Booklet
An Information Booklet "Rolling Stock 2.0: Transforming Trains through Technology" was released at the event.
Click Here
Presentations
An Inaugural Session and Three Technical Sessions were held during the Seminar. The Presentations made can be downloaded from here.
Inaugural Session :
Session 1 :
Session 2 :
Session 3 :