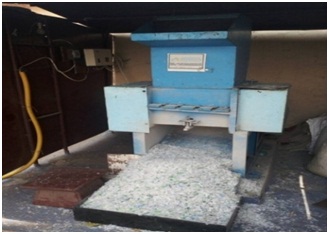 Location, Zonal Railway/Division/Units where used :
Bilaspur division, SEC Railway
Brief description:
The sizable no. of empty water bottles are found in trains retuning to the base depot Bilaspur. The bottles otherwise are dumped in Garbage collection points for disposal by Municipality. It is seen that rag pickers collect the bottles for resell to the recyclers. In this process, the rag pickers litter the Garbage points and make proximity dirty.
To recycle the same bottle crusher